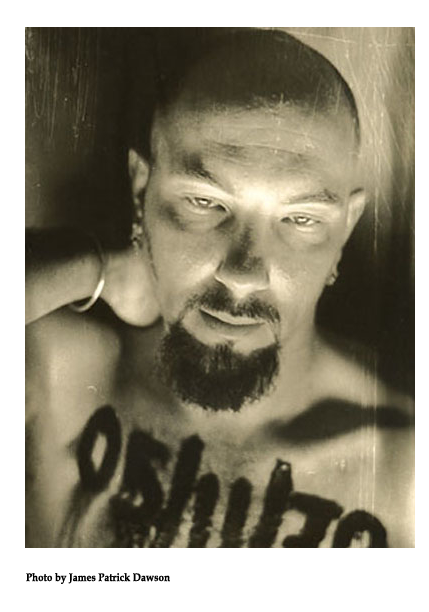 CRAIG LAROTONDA BIO
Craig LaRotonda has developed an incomparable brand of neo surrealist figurative work imbued with dark beauty, emotion, and mystery. His works are produced using a variety of mediums including oil, acrylic, wood, paper, wax, gold leaf and found-objects to create paintings and sculptures that are richly layered and provocative. His signature iconic style depicts both the carnal and the spiritual – the profane and the sublime, all realized with a contemporary twist. His surreal and distorted creatures are captured in a timeless dream space — surviving the brutality and beauty of existence.
LaRotonda's award winning art has appeared in television and five feature-length motion pictures as well as published in print on the cover of international books, album covers and national magazines.
Revelation Studios – LaRotonda's fine art and commercial studio – was established in Buffalo in 1995. Craig moved his studio to San Francisco where he would also open his own- Revelation Gallery. After nearly a decade in California, Craig continued to NYC where he would continue to expand his craft.
Currently working out of his studio in Buffalo, NY, Craig produces artwork for both national and international exhibits, for private collectors, and creates commercial illustrations for clients that include Time Magazine, Playboy, The New York Times, Random House, The Village Voice, and others.
Collections of his work can be found in France, Germany, Norway, Mexico, Canada, and throughout the United States. Exhibitions include solo shows in, Los Angeles, New York, Buffalo, San Francisco and Paris.
Use our CONTACT page to join the mailing list and stay updated on shows, events, new artwork… and more!